Upcoming Events
PML researches achievement
ISMA-USD 2020 conference
In spite of all the changes to our lifestyle seen this 2020, the ISMA-USD 2020 conference typically held in Leuven (BE) successfully moved forwards in a virtual format. For this reasons our researchers Ahmad Paknejad, Thomas Deahaeze and Guoying Zhao produced virtual presentations showcasing their work which you can view below.
ICCMA Best Presentation: Jennifer Watchi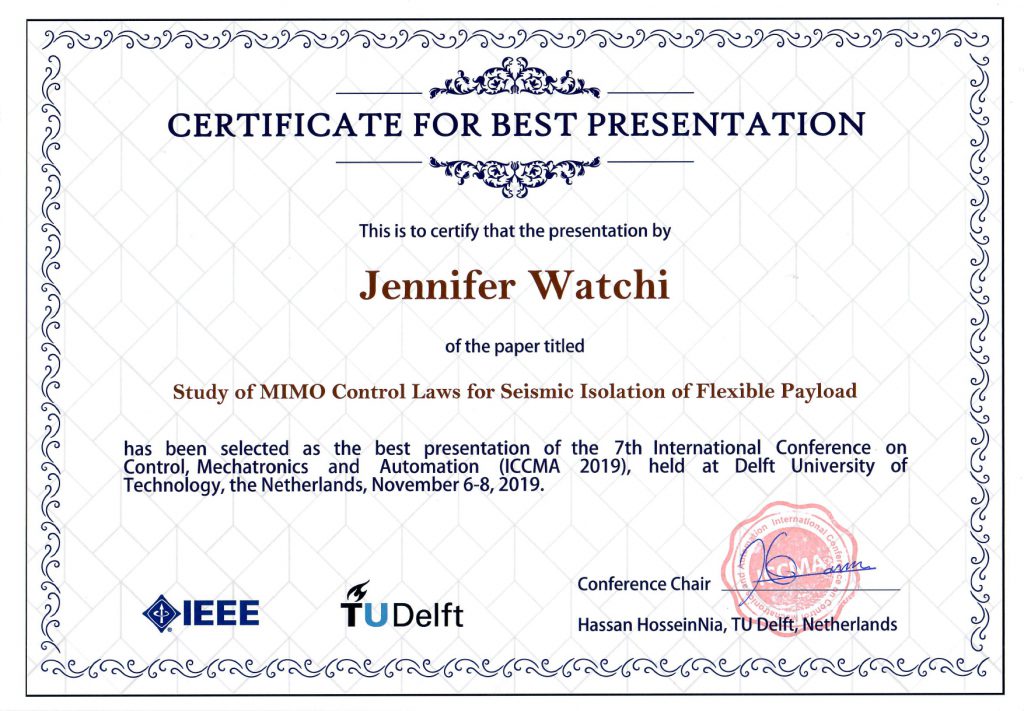 At the ICCMA Conference held in Delft during the first week of November, PML's Jennifer Watchi was awarded the best presentation certificate for her exposition on "Study of MIMO Control Laws for Seismic Isolation of Flexible Payload".
Past Events